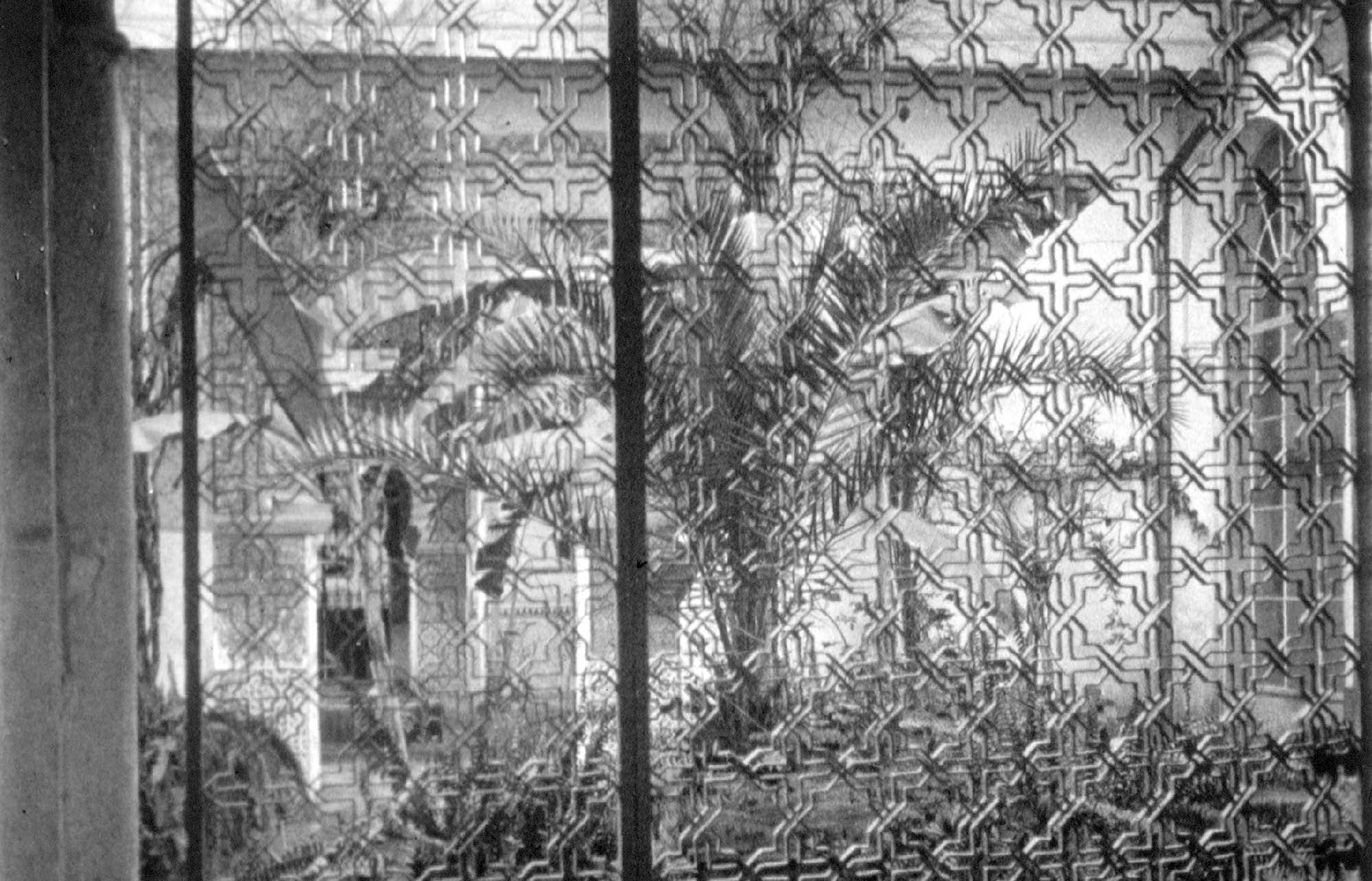 Imagen: Archivo Municipal
THE ARABIC INVASION OF THE PENINSULA
Around 3200 BC the first houses with courtyards appeared in Mesopotamia. Later, with Greco-Latin culture, the courtyard acquired more relevance in the distribution of the house. They were open-air spaces with peristyles, i.e. surrounded by a columned portico, where daily life took place and visitors were received.
With the Arabic invasion of the Peninsula, many innovations were introduced to houses. The ornamentation was directed inwards, such that the façades were simplified and the courtyards were embellished with tiles, lattice and brick floors or stone paving. In these courtyards, the importance of water, as well as the proliferation of fountains, dispensers and channels, led to the growth of flowers and fruit trees.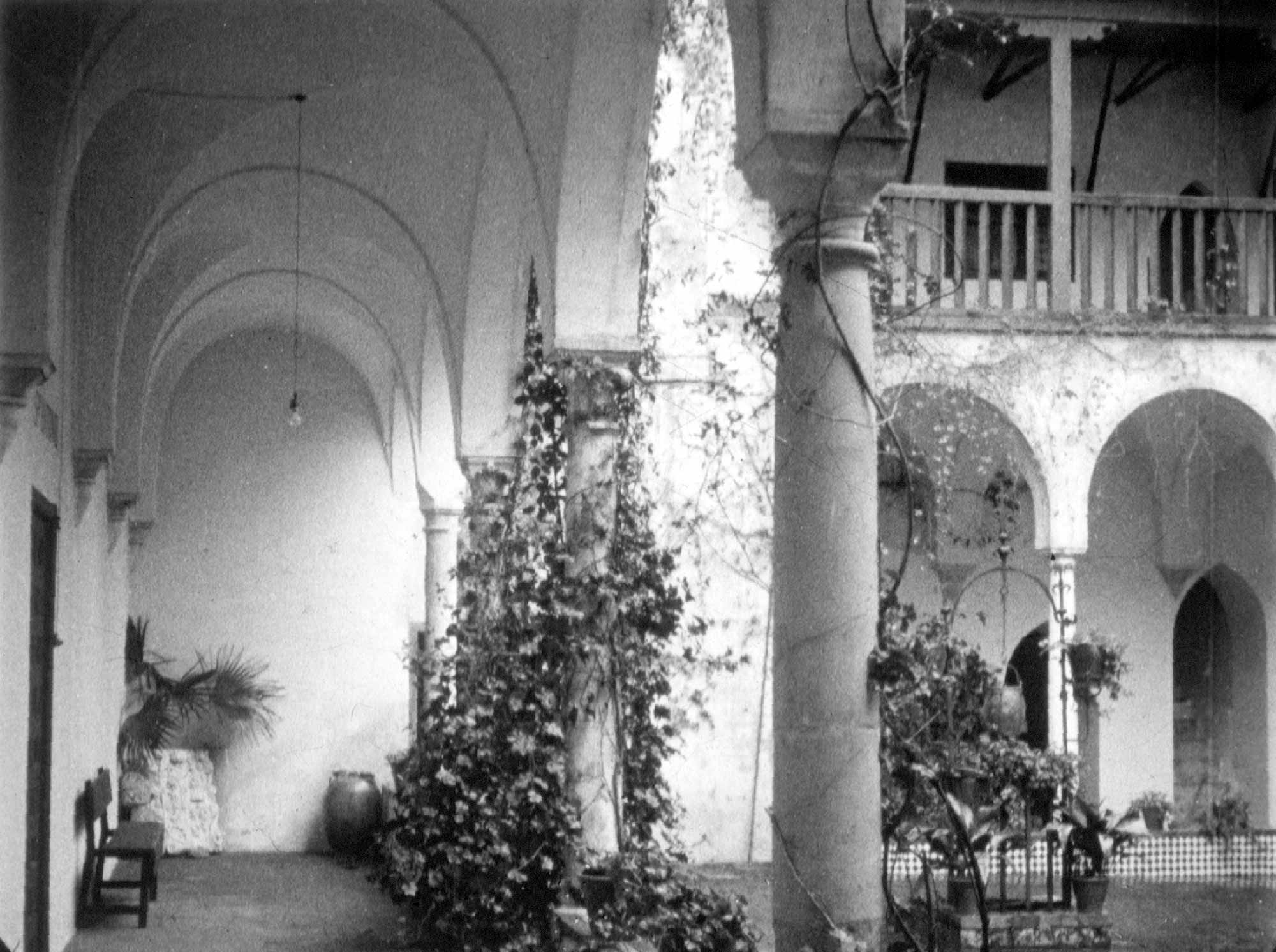 Imagen: Archivo Municipal
After the Christian conquest of the city by Fernando III (1236), few formal changes were introduced to the distribution of houses. The Mudejar style practically remained intact until the 16th century, an era in which Plateresque and renaissance decorative details were incorporated in the decoration of the alcoves of the courtyards.
The Casa de los Ceas (House of the Cea Family) or the Palacio de los Luna (Palace of the Luna Family) are good examples of the architecture from this era. The Baroque style brought more modifications to Cordovan houses. The façades were enhanced and courtyards with a square base and porticos on the lower level were created, while on the upper level covered galleries with balconies were built.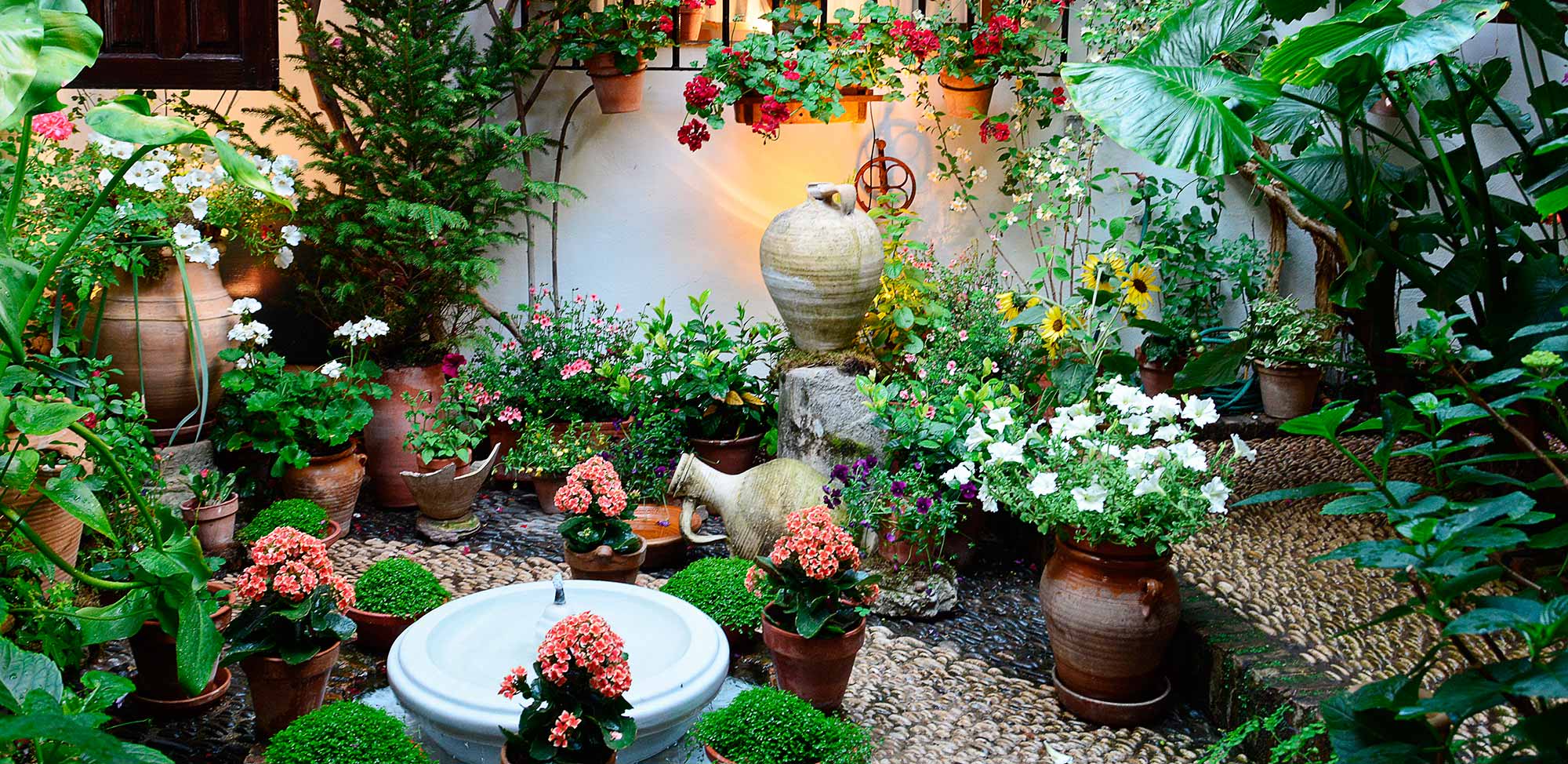 Elementos arqueológicos en Tafures, 2.
During the 19th century, a new taste for the classic style emerged. The palaces abandoned the traditional stone paving for stone and marble floors, while in the more modest houses hydraulic floor tiles were used. The rationalisation of Neoclassicism was also applied to the vegetation, such that the flowerbeds were replaced by pots.
In the courtyards, the taste for decoration with archaeological elements proliferated and, during the Romantic period, the use of wrought-iron gates substituted the old baroque wooden gates. In this century, the classic was fused with the oriental, giving rise to an eclectic architecture that is very characteristic of Cordoba.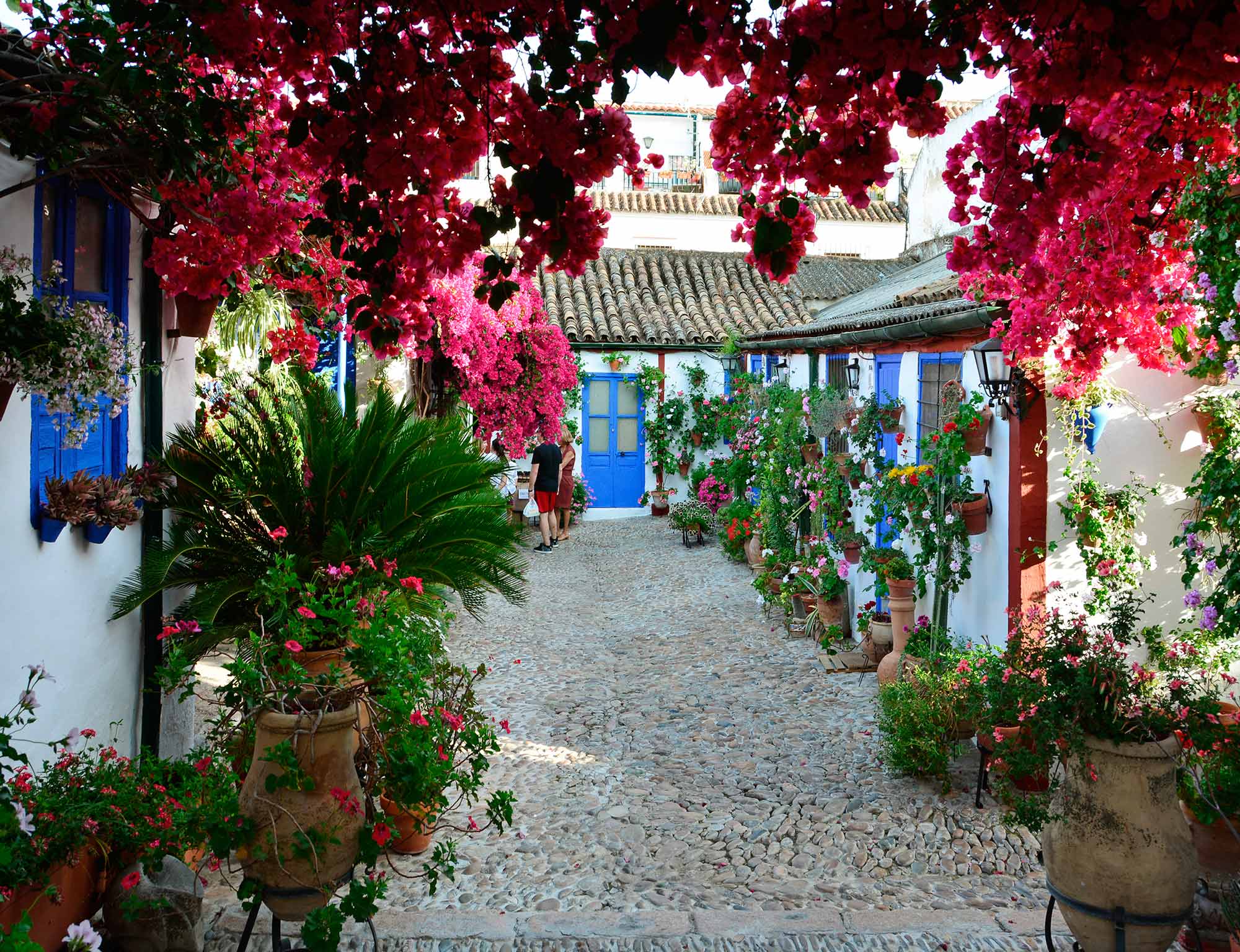 This architectural eclecticism lasted throughout the 20th century, during which the neighbours houses emerged. These are unoccupied palaces or newly established buildings that were refurbished to be inhabited by poor people who mostly came from rural areas. The courtyard was constituted as the organising centre or meeting place of its inhabitants, as it was where they created the communal kitchens, bathrooms, laundries; all of which were decorated with flowerpots and fruit trees.
Over time, this way of life began to disappear with the construction of blocks of flats in neighbourhoods on the outskirts of the city, although it has survived in some houses, such as Marroquíes 6 or Chaparro 3.